Here at Sketchup Warehouse we love Sketchup components but up until now it's been troublesome browsing through the large library of components we have on our Windows 7 machines without the convenience of thumbnails. Luckily
Mystic Thumbs
is here to change that.
Back in the days of Windows XP, it was nice scrolling through the vast array of Sketchup component thumbnails in the file browser but sadly Windows 7 no longer natively generates Sketchup thumbnails of each model. MysticThumbs has come to the rescue with a simple program that generates a thumbnail of every Sketchup compenent (and many other file types) you have in your file browser. It works like a dream and saves tons of time by allowing you to see the Sketchup component without opening it.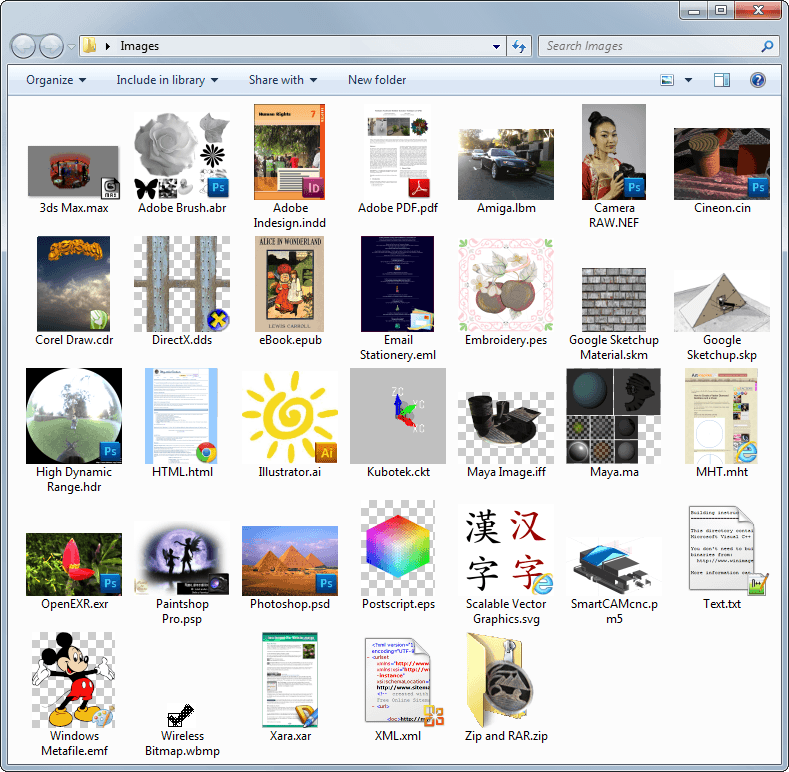 MysticThumbs offers a 30 day trial and Pro version costs $25 per license. Believe me, it's totally worth it if you uses Sketchup frequently.
MysticThumbs